SPRING - the software system for complex planning with over 40 years of experience :)
In the planning of large geothermal plants, appreciable expenses are often incurred for exploratory measures.
SPRING
offers many useful features that provide reliable numerical calculations and evaluations for the plant system and the subsequent groundwater situation.
More Information
Regardless of whether wells, collectors or probes are used, the software system offers specialized tools to evaluate a site for general suitability, competing utilization interests and geothermal plant monitoring.
SPRING
enables the planning, dimensioning and optimization of modern geothermal plants for heating and cooling.
More Information

Catchment areas of surface waters or abstraction boreholes can be determined quickly and reliably by showing "schlieren."
The flow paths are determined using flow velocities within the calculated groundwater potential field and visualised intuitively using schlieren.
More Information
Groundwater recharge is a sensitive and critical parameter for any model calibration, which therefore requires special attention.
SPRING
offers a variety of approaches and methodologies to calculate stationary (steady-state) or transient groundwater recharge rates.
More Information
SPRING
determines the interactions between surface and groundwater using water levels and leakage coefficients.
Furthermore, using integrated waterway linkage (surface water coupling),
SPRING
allows yield balancing of exchange volumes between surface and groundwater.
More Information

For optimal implementation of revisions, sub-model areas can easily be de/re-coupled.
Furthermore
SPRING
offers the possibility of integrating buildings and precisely mapping geological elements in the 3D model.
More Information
Geological, hydraulic and hydrogeological data are generally known only at specific locations or regions in the best-case scenario. Various interpolation functions and stochastic methods of attribute assignment make it possible for this type of potentially scarce data to be assigned to the nodes and elements of the model.
More Information
SPRING offers an array of visualization and interpretation options, including points, iso-lines, iso-surfaces, hatching, flow lines and flic images. For more demanding 3D visualizations, SPRING offers an optimized interface to the intuitive visualization software STRING.
More Information
SPRING has many other features such as the stochastic and discrete generation of fractures and perturbations, the modeling of mass transport processes in the saturated and unsaturated zone or the simulation of flooding processes,e.g., in mining, where special requirements are placed on the numerical model in order to accurately map the interactions between processes.
More Information
4 good reasons for collaboration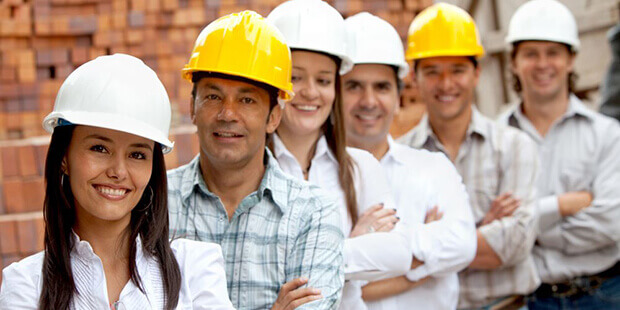 Anyone responsible for complex projects needs one thing above all: trust in the efficiency and technical knowledge of their partners. Here are four good reasons why SPRING is the right software package for you.
Innovative by research
SPRING is continuously updated to account for the latest developments in modeling of hydrological systems. Originally developed at the Ruhr-University in Bochum, Germany, by hydrologists, mathematicians and civil engineers, the software has been subject to constant optimization close cooperation with hysdrological professionals and institutions of higher education and research.
What can SPRING do?
From underground mining and water supply to groundwater remediation and geothermal energy: SPRING's innovative software system provides optimal support for all your planning and consulting projects, whether you want to simulate groundwater flow, heat flux, contaminant transport processes, or surface-groundwater interaction.
Modern software system
SPRING offers intuitive support for the development of three-dimensional models, accomodating all essential information using the Finite Element method – flexible, precise and realistic.
With its many features, SPRING can model your problems more effectively and more accurately.


Tailored to your needs
SPRING is available in different packages, from a basic but powerful package for localized problems to a premium package for comprehensive watershed modeling. For maximum flexibility, SPRING can be updated at any time with additional packages.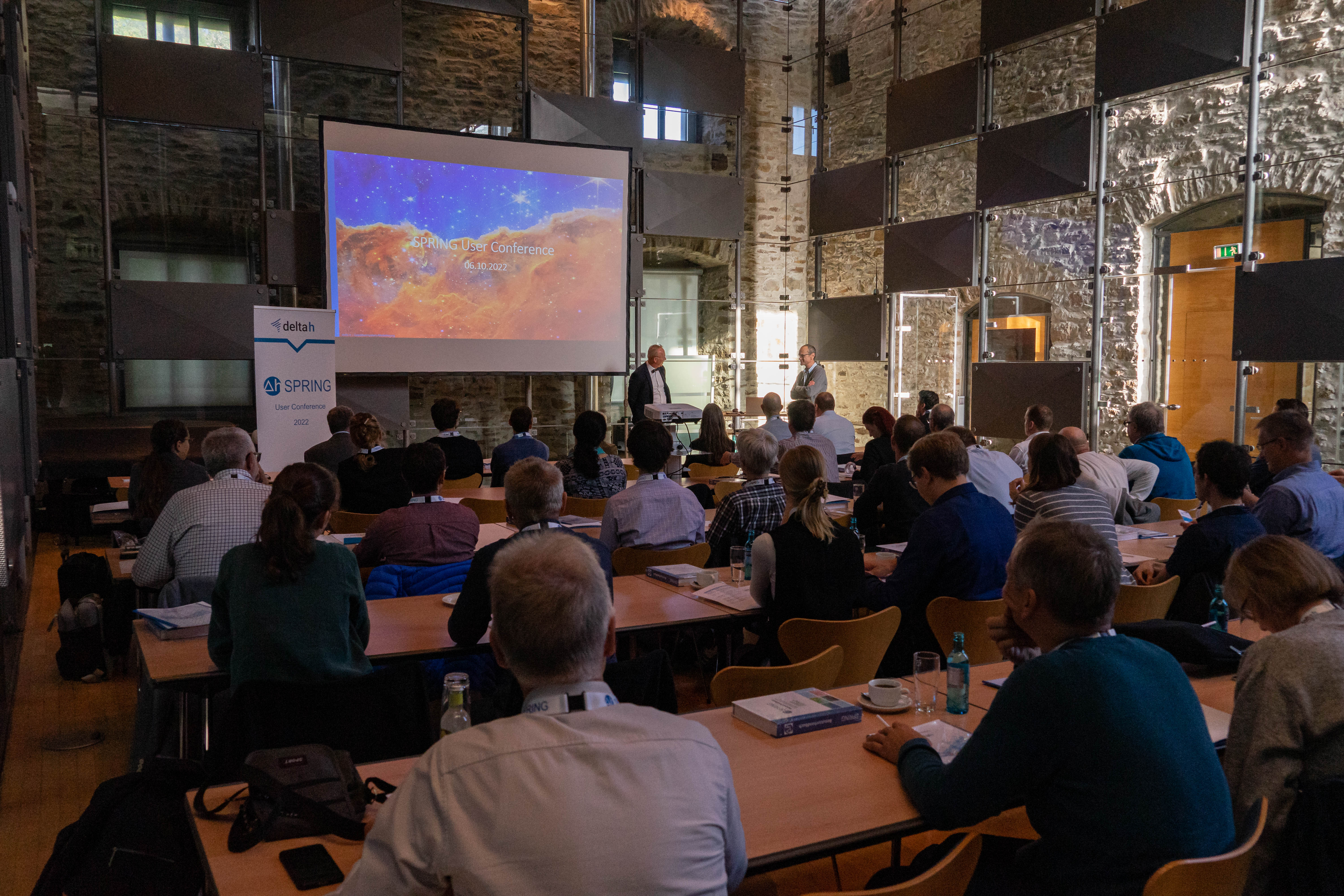 2018 is Here! We wish all our partners and customers a happy and successful New Year!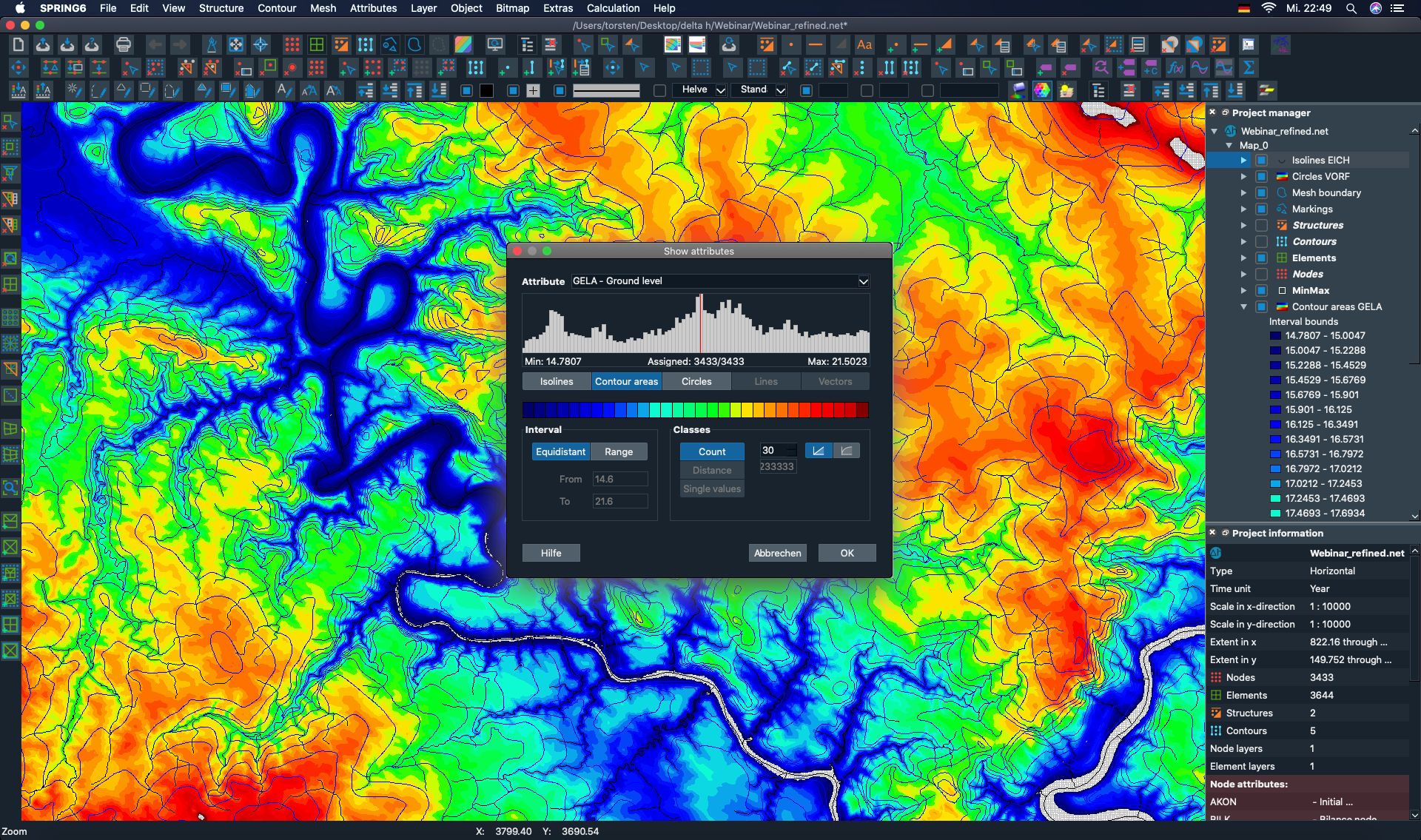 In December 2017, we celebrated the 40th anniversary of SPRING and its sister project STRING.